Mohs surgery has the lowest recurrence rates and highest cure rates of any other skin cancer treatment, as well as the best cosmetic outcome.
More than 5.3 million basal cell and squamous cell carcinoma cases are diagnosed in the U.S. each year. Mohs surgery has the lowest recurrence rates and highest cure rates of other skin cancer treatments, and the best cosmetic outcome.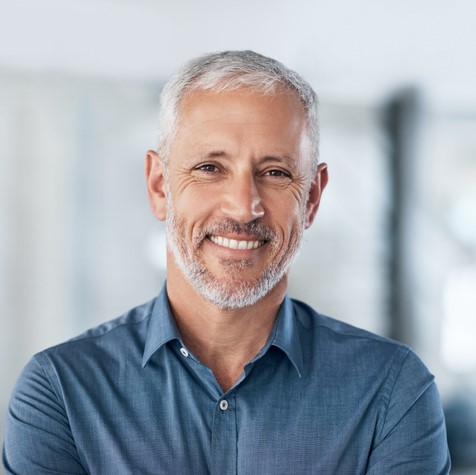 What is Mohs Surgery?
Mohs surgery was a treatment developed in the 1930s by Dr. Frederic Mohs at the University of Wisconsin. However, it did not become a mainstream treatment until the 1970s and 1980s when doctors like dermatologist Perry Robins, MD, sophisticated the technique and spread the word about the success of the treatment.
Over the course of the past 15 years, Mohs surgery has been growing in popularity for skin cancers that are primarily in the neck and head regions.
How Does Mohs Surgery Work?
Also known as Mohs micrographic surgery, Mohs surgery is a specific surgical technique where the thin layers of cancer-containing skin are progressively removed and examined until only cancer-free tissue remains. The goal is to remove as much cancer as possible while doing minimal damage to the surrounding healthy tissue. It is typically done on an outpatient basis using a local anesthetic.
The Mohs surgeon removes the skin cancer and is also the pathologist who examines the specimen under the microscope to look for cancer "roots." Finally, he is also an expert in facial reconstructive surgery to keep you looking beautiful!
Mohs Surgery = Precision
100% of the tumor specimen is examined
99% cure rate for most skin cancers
Spares your healthy normal tissue
Why is Mohs Better Than Traditional Surgery?
Traditional surgery involves the surgeon removing the skin cancer and sending it to an outside lab, where a pathologist examines the tissue. The tissue is "bread loafed" – imagine a loaf of bread and removing a few slices to examine under the microscope. The entire crust of the bread is not examined, leaving most of the edges unexamined. This has resulted in high recurrence rates for facial skin cancers, greater than 10%. Mohs Micrographic Surgery examines 100% of the tumor edges, the entire bread crust to ensure there is no tumor at the edge of the specimen. This is why Mohs Surgery has up to a 99% cure rate because the Mohs surgeon examines 100% of the tumor's edges.
Mohs Skin Cancer Specialist JAX
Brandon T. Beal, MD, is an expert in the diagnosis and treatment of skin cancer. He is a Board-Certified Dermatologist and Fellowship trained Mohs Micrographic Surgeon, dermatologic oncologist (cancer doctor of the skin), and facial reconstructive surgeon.
Dr. Beal provides each patient comprehensive counseling on the diagnosis and treatment of skin cancer, a thorough skin examination from head to toe, and an individualized treatment plan based on evidence-based medicine. Contact our office today to schedule your consultation.