Brandon T. Beal, MD, FAAD
Fellowship-Trained Mohs Micrographic Surgeon &
Facial Plastic & Reconstructive Surgeon
Board-Certified Dermatologist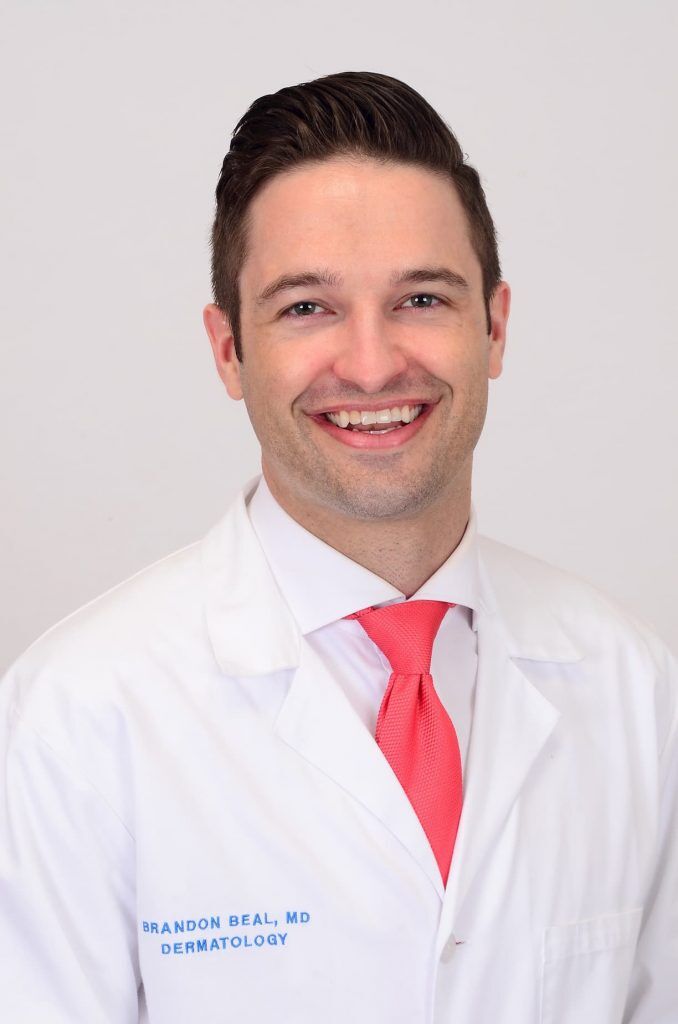 Brandon T. Beal, MD, FAAD, is a Fellowship-Trained Mohs Micrographic Surgeon, Facial Plastic & Reconstructive Surgeon and Board-Certified Dermatologist.
Dr. Beal works closely with each patient to understand your concerns, explain different treatment options, and develop the best individualized treatment plan for your skin cancer. This collaborative approach helps you feel comfortable and confident that you are receiving the highest quality and compassionate care. Dr. Beal follows the National Comprehensive Cancer Network Guidelines as well as the American Joint Committee on Cancer staging guidelines.
Dr. Beal has published extensively about skin cancer, Mohs Surgery, and facial reconstructive surgery. He continues to influence the specialties of Mohs surgery, facial reconstructive surgery, and dermatology through teaching, research and innovation. Please see his list of publications in the National Library of Medicine here.
Dr. Beal completed his dermatology residency at the Cleveland Clinic Dermatology & Plastic Surgery Institute and his fellowship in Mohs Micrographic Surgery, Facial Plastic & Reconstructive Surgery, and Dermatologic Oncology at Zitelli & Brodland, PC. He is a Fellow of the American Academy of Dermatology and the American College of Mohs Surgery. Dr. Beal is a member of the Baptist Health Medical Staff.